Square Footage
600 sq ft.
Building Footprint
24'-11" x 36'
Bedrooms
1 Lofted Bedroom
Heating & Cooling
Ductless Mini Split
Named after the efficient homesteading cabins that dot the Mojave Desert, this lofted one bedroom is offered in two essential sizes. Build the Jackrabbit as your homestead or maximize your space by building as an ADU. Soaring open concept roof lines and glazed end walls allows this hut to live large with a smaller footprint. The Jackrabbit Loft continues to inspire the pioneering spirit and could easily still be described as they were seventy years ago.
"These homesteads are for people who delight in watching the moon rise over purpled hills, for those who would call the stars by name, and who love the peace that is found only in remote places." Desert Magazine 1954
View full details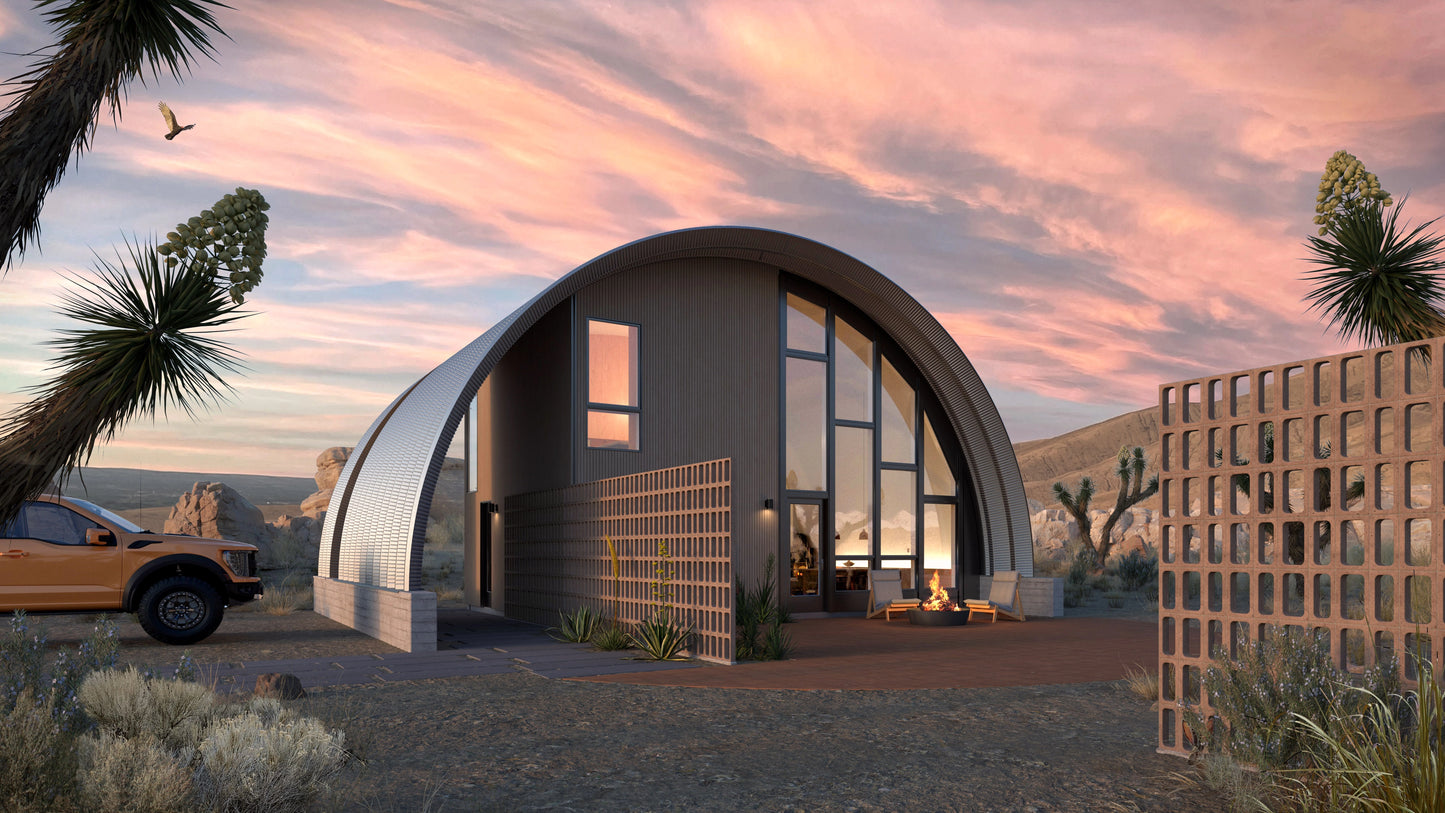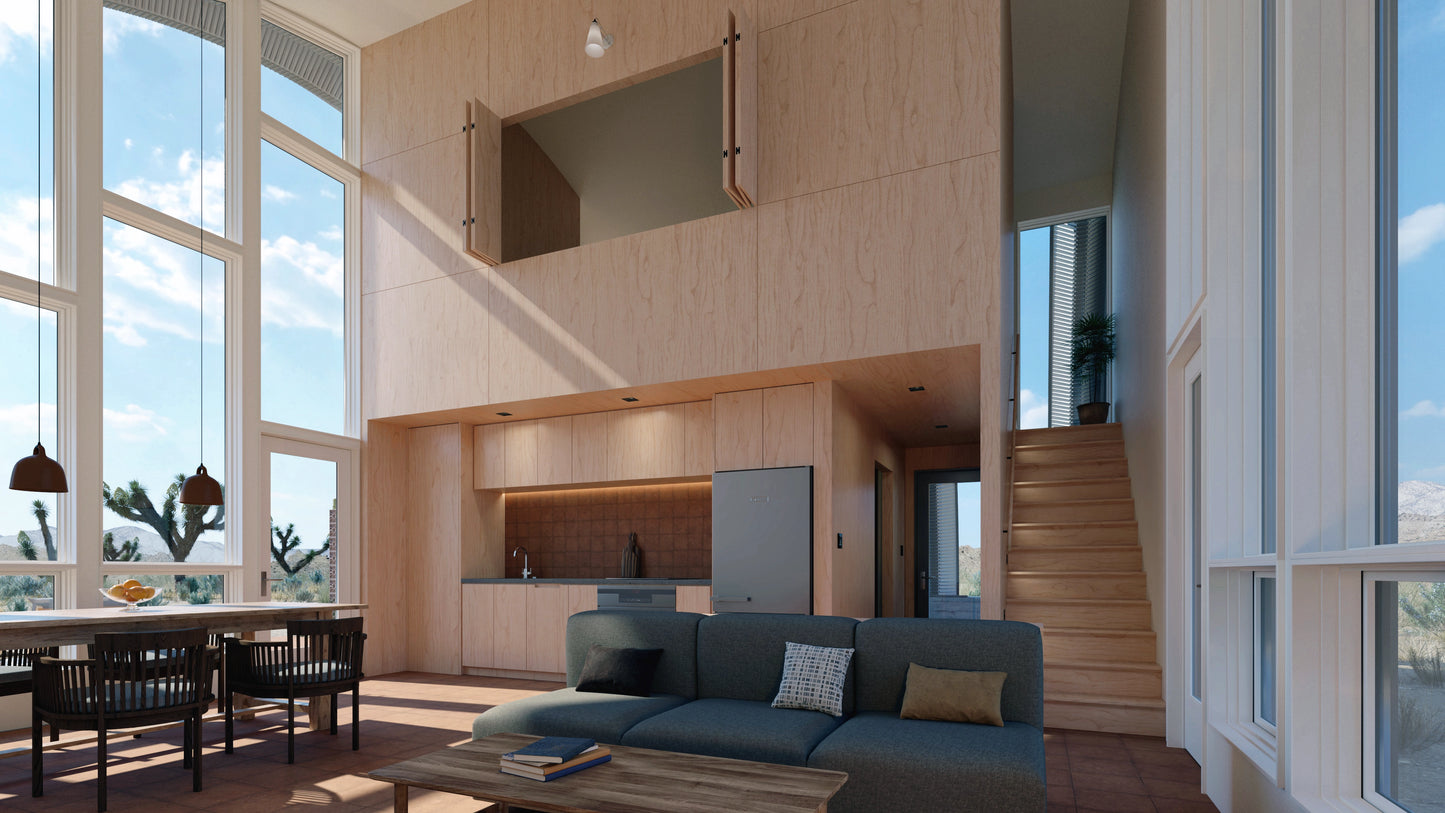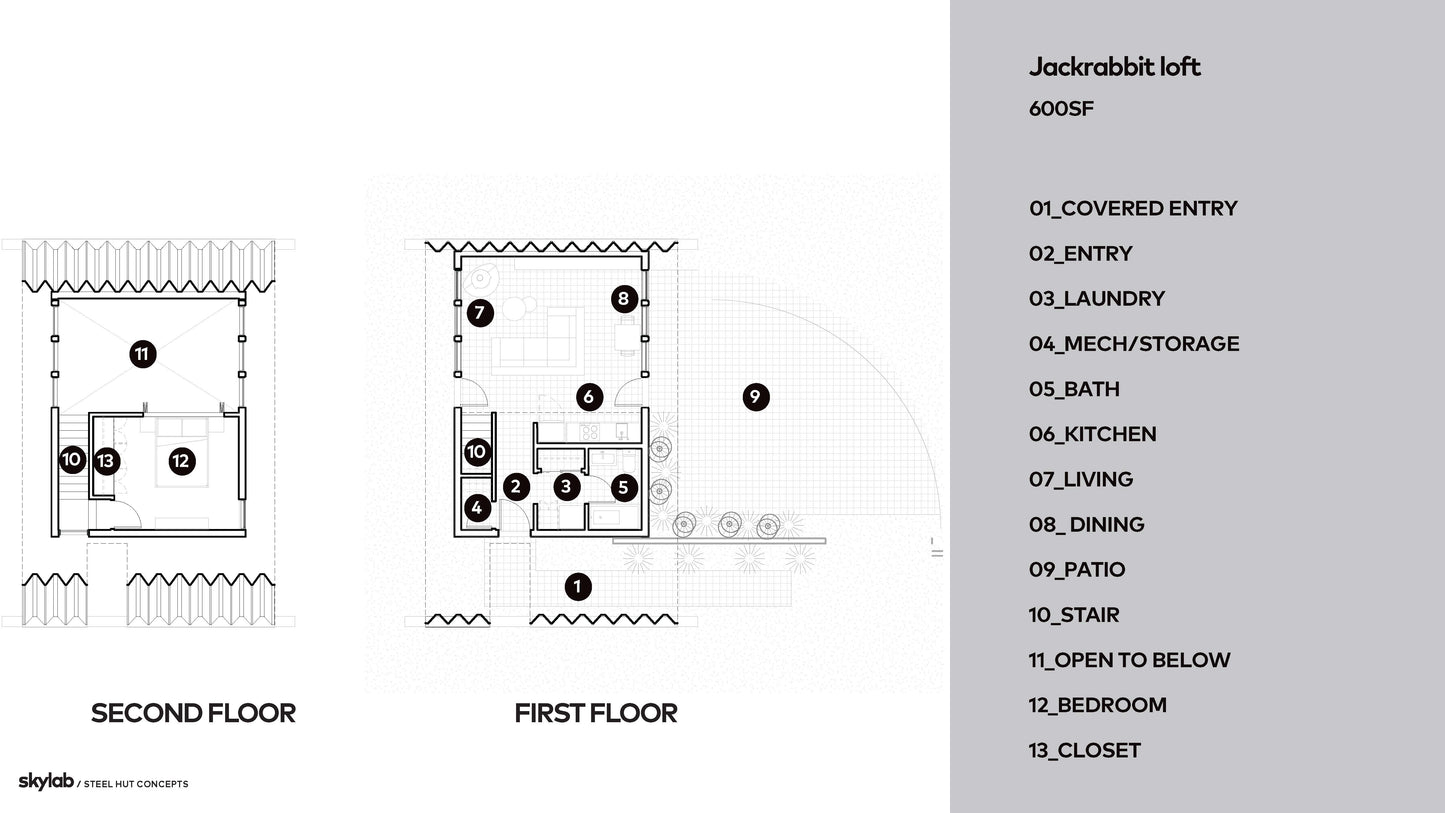 Features & Facts
Building

Before starting the construction of your A-Frame building, it's important to understand the permit and building code requirements in your area. Compliance with these regulations ensures the safety, structural integrity, and legal compliance of your structure.
Customizations

Make your A-Frame building truly unique with our customization options. Personalize every aspect of your structure to suit your needs and style.
Permits / Building Code

An A-frame building is a distinctive triangular structure with steeply sloping sides forming the shape of the letter "A". It is a popular architectural style known for its unique and visually appealing design.